Choose the perfect coffee table | Finding the right style for your home
A coffee table isn't just a place to keep newspapers and remote controls. Instead, it forms the very heart of your living room. It defines the ambience of the room and lends a definitive character to it. An ideal coffee table must strike a balance between functionality and aesthetics. At the same time, it must complement the general decor of the living room and blend in with other elements. Coffee tables are available in different shapes, sizes, designs and materials. The key is to find a table that adds to the beauty of your living room.
How and when did coffee tables become popular?
Coffee tables originally emerged in the mid-19th century. They become popular commodities in middle-class households by the 20th century due to the growth of industrialization and mass production. As their popularity grew, new materials like chrome, acrylic and stainless steel were used. During the emergence of the Art Nouveau movement, coffee tables were usually clean and simple. This design gradually gave way to more geometric cuts during the Art Deco phase. Now, coffee tables are produced from inexpensive raw material, like pine wood. In fact, one can easily find replicas of classic vintage coffee table designs at regular furniture shops.
How to choose the perfect coffee table
While looking for a coffee table, what features must you look for? Ideally, your choice must be guided by two central concerns – the general decor of your living room and the current trends in coffee table designs. Remember the following pointers.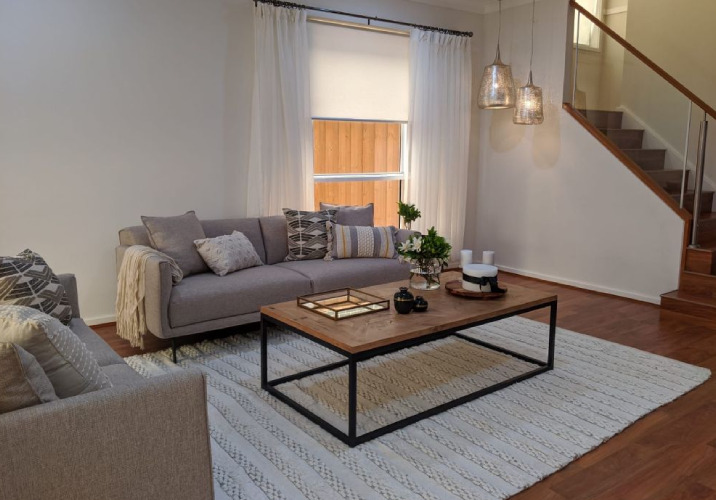 Consider use first
Before you commit to any specific type of coffee table, think about the ways in which you will use what you have. If you will be using it to hold a remote control or drink, you need something different than if you are adding this piece as a way to add style to your space. You may want to use it for storage, too, such as for storing magazines or batteries. In some cases, this little table can even work as secondary seating for the room. If you are looking for a coffee table for entertainment benefits like this, you need something that has features to make it comfortable.
Sizing matters
Before you purchase a coffee table, it is important to have an idea of the amount of room you will have in the space. Determine the size of the room overall. This will help you determine what type of material is best for your space. If the room is very large, then having a big, solid coffee table will work well. On the other hand, if the room is smaller or filled with a lot of belongings, choosing something that is streamlined and thinner can be a better option. You may want to consider glass, too, since this will create the illusion of more space.
Fitting well into your space
Keep in mind that when you choose a new coffee table for a room, it needs to fit well into that space. Consider the height of it. You will want something that will work well compared to the height of your furniture in the space. You will also want to consider the actual material. If you are using solid wood or glass, be sure it works well in the space overall. You may want it to look more interesting. If that is the case, using items like an old trunk can be a stylish statement for the room, but it will add a level of decor interest as well. It is a good idea to look for items that work well together or an item that will stand out and make a statement.
Focus on the material 
Once you have zeroed in on a perfect size, focus on the material and design. Coffee tables can be made using wood, chrome, plastic, glass, bamboo metal, and wood veneers. If you are looking for something stable and affordable, wood veneer would be an ideal choice. The surface comes with wooden polish, but the material is not pure wood. These tables, often known as flatpack furniture, have become increasingly common in regular households. Alternatively, if you are willing to spend a few extra dollars, you could choose high-quality tables made of pure timber. Such a table is perfect for a living room with a country-style, provincial feel. A handcrafted wooden table looks particularly grand and could even become a family heirloom. 
Glass coffee tables
Glass coffee tables are not entirely made of glass as you might gather from the name. Rather, they have a glass top that sits on a metal or wooden frame. The glass is safe to use as a table because it has been toughened, which means there is much less chance that it will break. In the event that it does break, it will chip into large chunks rather than shattering or splintering into dangerous shards. Glass coffee tables are popular because they can add an uncluttered and clean look wherever they are used. They're especially great in small areas because they don't appear to take up a large amount of space.
Glass coffee tables have also become a popular choice because they come in a wide variety of styles. They can be very simple and minimalistic or much more ornate and detailed, and everything in between. Some of the more complex ones can even have stained glass inlays. The glass itself can also come in many different colours and finishes so consider all of your options before choosing the right one for your home!
Wooden coffee tables
Wooden coffee tables are also a very popular form of table. These are made from different kinds of timber, such as pine, cedar, oak, teak, mahogany and many more. While they can be made from any species of timber you prefer, rarer types will naturally be more expensive. Many homeowners choose wooden coffee tables because they add a warm and natural feel to a home and many people enjoy the texture of wood. They can be left natural, stained to bring out the grain and timber, or painted in any colour and finish you like!
Wooden coffee tables are available in so many different designs, sizes and styles that you'll want to take some time exploring all your options before you settle on the right one. Opt for simple, classic coffee tables with symmetry and clean lines or else choose something exotic and ornate with a lot of detail to complement a room. Don't forget that you can also add shelves and drawers underneath to increase the storage in your living room as well.